WELCOME TO OUR HARVEST APPEAL
Watch our Harvest Videos below – share with others!

↓ FOR ALL AGES ↓
Harvest is a time for giving, a time for thanks and for recognising and sharing with those less fortunate. For Turning Tides, it a hugely important time – last year, schools and churches across the county donated 25k of food items which fed local homeless men and women into the winter months.
This year, Covid-19 is presenting us with huge challenges and we had to carefully rethink the event. Transporting multiple food items from homes, to schools or churches and then on to our projects inevitably increases the risk of infection. Additionally, the number of homeless men and women we are supporting is rapidly increasing – so it's more important than ever to plan carefully for the months ahead to try and meet this increased need.
So rather than donating goods,
we are asking for financial donations instead.
This will mean that we can buy essential items according to need and plan carefully to provide enough food for our clients for the full year ahead. Donations will also enable us to buy fresh produce which supports better health and immunity at this critical time.
We are inviting donations to help us buy as many bags, baskets and trollies we need for our clients. It is £3 for a shopping bag, or £30 for a shopping basket, or £100 for a big shopping trolley. Donate on our JustGiving page 
We really do need to surpass the 25k worth of food our community so generously gave last year, to feed the growing number of homeless people coming to us for help – so if you belong to a faith group or school, we'd be delighted if you could join us – please sign up below.
FOR FAITH COMMUNITIES
We are asking our faith communities to donate money rather than goods at their Harvest church services. You can share this web page, video and all our downloads with your congregation. Download and share our publication: Harvest Explained
FOR SCHOOLS & CHILDREN
We are asking them to take part in Hero's Against Homelessness – a Hero's themed dress up or dress down day at school and donate £1. Share this download and web page with other parents: Harvest Explained
Getting money to us
If you are a school, church or Community group that is holding a Harvest service or Assembly, please bank your cash donations and then forward on this donation to Turning Tides in the following ways:
You can do this in a variety of ways:
Pay by card over the phone: call Fundraising Team on 01903 680740
Donate by BACS to our bank: please let us know when you have done this and supply a reference so we know who to thank! Our Account is: Turning Tides, Account Sort Code: 40-47-23 Account No: 31498959 (If you are a church please use reference HARCH20 or if you are a school please use HARSC20)
Post a cheque to us: complete the form here and post a cheque made payable to 'Turning Tides' to: Fundraising Department, Town Hall, Chapel Road, Worthing, West Sussex, BN11 1HA
PLEASE NOTE OUR OFFICE IS CLOSED DUE TO THE COVID19 CRISIS.

Meet our Fundraising Officers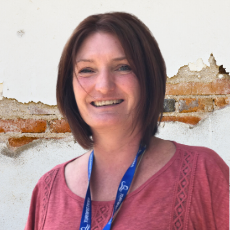 Moira Gardner
Community and Groups
My role is about building trusted relationships and partnerships with community organisations, church and faith groups, in order to gain ongoing support and build credibility in the community.
I motivate and facilitate supporters to maximise the funds they raise whilst inspiring new supporters to raise money – which includes talks, encouraging donations and working together on joint activities.
I would love to chat to you about how we can work in partnership so everybody wins – and where we build together a community that wraps around our homeless people at a time when they most need support.
Phone: 01903 680740 Ext: 270
Email: Moira.Gardner@turning-tides.org.uk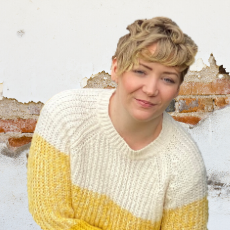 Sophie Moore
School and Youth
My role is not just about fundraising but also has a big focus on educating young people about homelessness, Turning Tides and the difficulties our clients might face. I spend a lot of time in schools delivering informative classes, that break down sterotypes and give insight into the reasons and causes of homelessness and how we can work together to help end local homelessness. I create a range of fun events all year round for students to get involved with to raise money for Turning Tides.
I want to inspire the young people I meet to take on the challenge of helping us to end local homelelessness, for them to grow and be empathetic and understanding. To remember that homeless people are all deserving, are just like anyone else and all have a story to tell.
Phone: 01903 680740 Ext: 252
Email: Sophie.Moore@turning-tides.org.uk
Abbi Last
Corporate
My role is to work with our corporate supporters to build long-lasting and mutually beneficial relationships. Whilst I am the main point of contact for all corporate supporters, my role also involves building new relationships and spreading awareness of homelessness. I truly feel that a corporate partnership should be about working together, so maintaining that regular and open communication with corporate supporters is important in my role.
To all businesses and local organisations who get involved, no matter how big or small, I would say a huge thank you! It is amazing working with so many local organisations who help us in so many different ways – from fundraising at work or company donations, to spreading the word and sharing our news and events with their followers – together we can make a difference. Going forward, I hope that I can continue having these great conversations with local business men and women, challenging stereotypes of homelessness and finding shared value in the work that we do to build fulfilling partnerships together!
Phone: 01903 680740 Ext: 262
Email: Abbi.Last@turning-tides.org.uk
Other Ways To make a difference
I never thought I would be homeless
If someone told me on my 60th birthday that I'd be homeless the following year, I'd have thought them ridiculous!
For 33 years I worked in care, mainly for elderly people with dementia, in nursing homes and post psychiatric wards. I think I've had what most people would consider to be a 'normal' life.
But then life took a cruel twist.​