At the beginning of the pandemic  Run for Heroes, the infamous 5K running challenge, brought more than a million people together – a fantastic fundraiser as well as a viral fitness motivator asking participants to run 5, donate 5 and nominate 5. Following on from the success of the original fundraiser, the nation is once again being encouraged to get active this May – and we have partnered with Run for Heroes encouraging the community to sign up, have fun and support record numbers of homeless men and women at the same time. 
5kMay, as the name suggests, is a whole month all about getting fit and hitting that 5km target. It's not just about running though – participants could walk, roll, skip or even swim 5k if they wish! All that matters is getting your body moving and raising vital funds for people in need. 
read more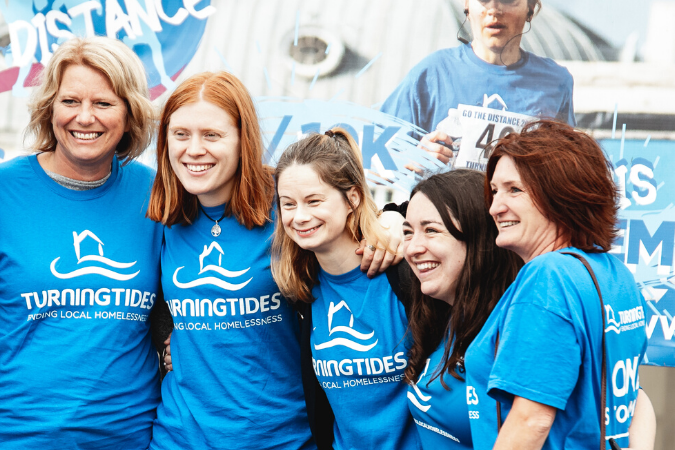 Get Involved & Make a Difference
There are so many ways you can support homeless men and women in your community. By supporting us – you are supporting those most vulnerable.
We run our own amazing events that you can come to, sponsor or share with others. We recruit volunteers and staff to support the projects we run across the county. We welcome students to join us for their professional placements. We encourage businesses to join us on or DIY corporate volunteer days and much more.
One thing we can promise you is that however you get involved – you will have made a difference.