Turning Tides' Community Workers were commended for their tireless efforts throughout the pandemic at the West Sussex Divisional Awards ceremony held at Arundel Castle on Monday 18th October.
Nominations were made from Sussex Police employees to recognise those serving the community who go above and beyond the call of duty.
The prestigious accolade related to the police initiative Operation Manner, where Turning Tides worked with Sussex Police to protect people who were homeless, identifying safeguarding needs and reducing antisocial behaviour. Turning Tides staff played a critical role, providing support to homeless people during the pandemic and also securing longer term housing solutions.
read more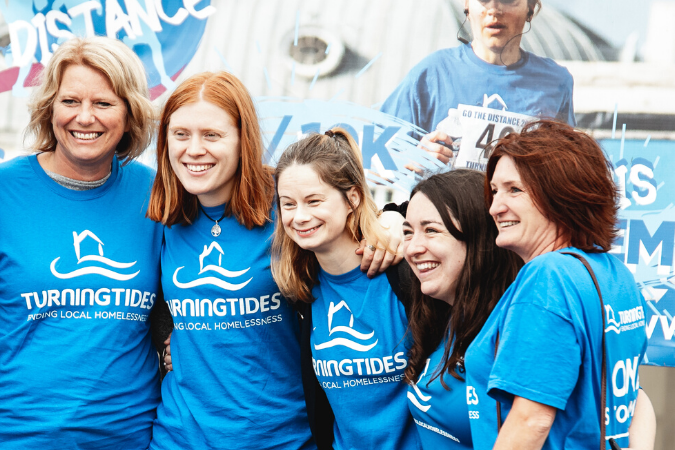 Get Involved & Make a Difference
There are so many ways you can support homeless men and women in your community. By supporting us – you are supporting those most vulnerable.
We run our own amazing events that you can come to, sponsor or share with others. We recruit volunteers and staff to support the projects we run across the county. We welcome students to join us for their professional placements. We encourage businesses to join us on or DIY corporate volunteer days and much more.
One thing we can promise you is that however you get involved – you will have made a difference.