Everyone should have a home.
With your support we can achieve our mission - to end local homelessness.
John Holmstrom
Chief Executive
John has been the Chief Executive of Turning Tides since July 2013. This follows nearly 30 years working in the homelessness sector at Brighton Housing Trust where he was Assistant Chief Executive. John originally trained in theology with plans to be ordained. When he started working with homelessness his vocation shifted to meeting the housing and support needs of men and women who are socially excluded. Over the years he specialised in private rented sector access/leasing, legal/housing advice, campaigning, supported housing developments, IT and asset management.
His vocation remains undiminished and his current role allows him to bring together his Christian roots with his commitment to social justice. A dream job! John is a big believer in partnership working and systems leadership. He is a founder member and current chair of the South East Homelessness Forum, a Trustee of YMCA Downs Link Group and a Governor of Sussex Partnership Foundation Trust.
Music is a big part of John's life (which included spending 2 years in his early years in Brighton working as a professional musician in various blues oriented bands). He is a 5th Dan in Ki Aikido.
John also volunteers for 'A Band of Brothers' a charity that supports young men in the Criminal Justice System.
Paul Seggery
Head of Finance
Since qualifying as an accountant Paul worked in Financial Services moving from HBOS (Cheshire) to HSBC (London) before returning to West Sussex. 
Paul joined Turning Tides in November 2013. In addition to Finance, he manages the provision of  IT to multiple sites along with the oversight of key systems.
Paul's aim is to help the  efficient delivery of services and to ensure long term financial stability.
Catherine Hill
Head of Development and Quality
Catherine has worked within the Homelessness Sector for the last 9 years, starting her career as a Support Worker before moving into a number of leadership positions with both Stonepillow and Turning Tides. Catherine has worked for Turning Tides for the last 5 years within the Operations Leadership Team, with a particular strategic focus on our work in the North of the County and in Littlehampton.
Catherine started her career after leaving university working in Television Production, specialising in producing documentaries and aerial filming for the BBC. Outside of her work for Turning Tides she is a qualified Psychodynamic counsellor working predominantly with those that have experienced childhood trauma.
Niall Read
Head of Operations
Niall has lived in the Worthing area for the last 50 years and has seven children. His interests include cycling and kayaking (British Canoe Union Coach).
Niall has worked in the homeless field for the past 15 years including previously working for CRI and Stonham Housing Association and previously in a role with Turning Tides setting up Manor Road, a Stepping Stones Project. Working for Turning Tides gives Niall the autonomy to develop and grow services in line with the needs of clients and local communities. 
Niall originally moved into a social care field of work through interests developed in voluntary roles coaching young people. Niall is currently the Registered Care Manager of the Recovery Project with a First Class Honours degree in Substance Misuse Management from Kent University.
Ruth Poyner
Head of Fundraising & Communications
Ruth worked in a number of different fields before joining Turning Tides in 2020. Ruth's early career saw her exploring academic life having gained a first class Bachelor's degree and a Masters with distinction. Later on, she moved into Tourism and Heritage holding senior posts at Arundel Castle and Chichester Cathedral.
Nowadays, Ruth is also a trained Mediator who works for West Sussex Mediation Service. She is also proud to be a Trustee of two mental health charities, Solent Mind and Mayfield Nurseries in Southampton.
Ruth's experience spans Communications and Marketing, Fundraising, Public Relations, Operations and Events, and Volunteer Management. Here at Turning Tides, Ruth is responsible for our Fundraising and Communications teams who work tirelessly to reduce stigma towards homeless men and women and raise much-needed funds to help them build a brighter future.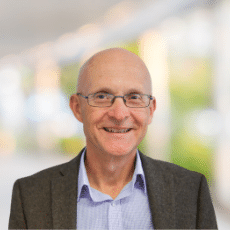 Ian Mintram
Chair of Trustees
Following my degree from Manchester, I worked for around 35 years in Human Resources. I initially worked for Kimberly Clark and then for 23 years with GlaxoSmithKline. It was GSK that brought me to the Worthing area in 1990, as I was Head of HR for the Worthing factory, although I then went on to work in a number of international HR roles.
I was a fellow of the Chartered Institute of Personnel and Development. I have retired and apart from rediscovering the joys of West Sussex, I enjoy running, failing to learn French and watching cricket (in my playing days I was a dour opening bat who could make Boycott look like an attacking batsman!).
I am married with two grown up daughters. The reason why I volunteer with Turning Tides is that it is a local charity with very focussed objectives of not only helping homeless people with their immediate needs, but also providing support to help clients find a way out of homelessness.
David Standing
Trustee
I grew up in Hove before graduating from Southampton University with a History and Geography degree. I went on to train as a social worker spending 19 years with East Sussex Social Services working across the County specialising mainly in work with families and young people.
I worked for a short time as a Family Mediator before becoming CEO of Hove YMCA. This role combined my local authority experience and my Christian faith creating opportunities which enabled the organisation to expand across Sussex and Surrey delivering housing, counselling, advice and training services to young people and their families. We subsequently renamed to YMCA DownsLink Group.
I serve as Trustee for two local charities in Brighton and have previously been on the PCC of my local Church and a school governor. I like walking and local history and have recently produced a brief history of the YMCA in Sussex. I am retired but carry out some freelance work for YMCA England and Wales.
I worked closely with John Holmström in Brighton in his previous role with Brighton Housing Trust and it has been a privilege to work with him and other Trustees to see Turning Tides expand and grow over the past few years – transforming the lives of homeless people in Worthing and beyond.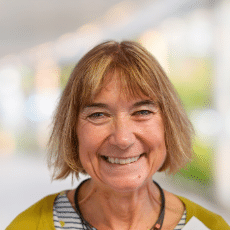 Richenda Kullar
Trustee
I am qualified as a Barrister and have spent most of my working life as an in-house legal adviser to companies in the financial services sector. I also spent four years lecturing in Law and Business Studies at Northbrook College. This proved to be useful experience as, in addition to my legal advisory role, I have also been able to provide training to the customer facing staff at the companies at which I work on the basics of law and regulation, something I particularly enjoy. In my current role, the mentoring and support of younger, less experienced colleagues is also an important part of the duties I carry out.
I have been volunteering regularly with Turning Tides since approximately 2000, although was involved even before that time. My interest in homelessness started with helping at St Mungo's Trust with the soup run whilst at University. In my early Lawyer years I visited clients in prison or the police cells and this gave an insight into the links between, and the complexity of, the issues with which our clients presented.
In my spare time I enjoy travelling, going to the theatre and I am a member of the Arts Society and a book group. I also enjoy running, having completed a number of marathons and half marathons. I like to spend as much time as I can with my grandchildren; always delighted to offer Granny day care. We have lived in Sussex since 1981 but was brought up in Mansfield from the age of 6. Living by the sea is still a source of delight. My Christian faith is vital to me and I have been attending St Mary's Broadwater for over 30 years.
Moira James
Trustee
I have lived in Sussex for most of my life and for the last twenty five years at the foot of the South Downs just outside Worthing. I have been a Housing professional for over 25 years working in both Housing Associations and Local Government. In the nineties I joined Worthing Borough Council's housing department and then moved on to Worthing Homes working in a number of roles. From 2004 I was the Housing Director responsible for delivering customer services to all the customers who lived in a range of tenures, enabling them to maximise their life chances.
I have a passion for housing and working with people in need, to develop their potential to improve their own circumstances. Over the years I have seen Turning Tides grow and develop vital services for homeless people and I am keen to be able to contribute to that work. I am now working for an independent lettings agency.
Duncan Anderson
Trustee
I have worked in the Leisure industry for 30 years across the South East, started as a Lifeguard and worked my way to become CEO of South Downs Leisure. I was involved in the design and build of three new leisure centres in Southampton and Worthing. In 2000 I had a scholarship to Kuala Lumpa, Malaysia working at the Commonwealth Games Complex.
In my spare time I was a Scout Leader in Rustington until 2020, and am currently the Event Director with Worthing Parkrun, founder member of Goodgym Worthing and organiser of the Three Forts Marathon. Hobbies include running (especially Parkruns) walking and bike rides.
Martin Quinn
Trustee
I was born in Glasgow, grew up in Stoke on Trent, and studied Chemical Engineering at the University of Aston in Birmingham before moving to Worthing in 1982. I worked for GlaxoSmithKline for 33 years, and was on the Worthing site leadership team for around 20 years. Since 2015, I have been working as an independent leadership consultant/trainer.
I am very keen to do whatever I can to help the homeless in the area, and for the last few years have volunteered as a cook at St Clare's Community hub and Byron Road hostel.
As a Trustee, I am very pleased now to be able to further support Turning Tides in the vital services the Charity provides. I am married with two grown up children, and in my spare time I enjoy watching and playing sport, walking with our dog, cooking and gardening.
Bill Jones
Trustee
I am Sussex born and bred but spent all of my working life away from the area, living in London and Oxford until retiring in 2016 and moving back to West Sussex. My early career was as a journalist, writing and editing newspapers and magazines before moving into public relations and setting up my own business. I am a Founding Fellow of the PRCA, the PR industry body.
After retirement, I was keen to get involved with an organisation helping those experiencing social exclusion and poverty, and in 2019 became a volunteer for Turning Tides, cooking meals at Byron Road. My interests include music, food, travel and football – I am a life-long supporter of Brighton & Hove Albion. I have five children, one grandchild and live in Worthing with my wife Sally.
Alwyn Lyons
Trustee
After studying for a degree in Drama at Bretton Hall I joined Royal Mail Group where I worked for over 34 years. I qualified as a Management Accountant and held several senior Finance and Operational jobs, including leading the negotiation of the separation of Post Office Limited and Royal Mail in 2012 and setting up the independent Post Office Board. I was a Trustee for the Royal Mail Pension Scheme for 9 years ending in 2010, and was the Chairman of the Audit and Accounts Committee for the last 4 years.
During my career I put in place mentoring and support for colleagues, and my work on equality and diversity, especially focused on supporting women in business was honoured with an OBE in 2018.
Since retiring and avoiding the daily commute to London, I have taken on volunteer roles with four charities. I started volunteering with Turning Tides a couple of years ago firstly at St Clare's, then at Lyndhurst Road and I am also a befriender. I am proud to be a Trustee and support the work carried out by the Organisation.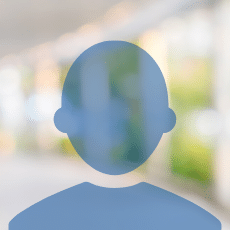 Jane Lodge
Trustee
I was born and brought up in London, and moved to the south coast in 2003 to take a job in Brighton. I work as a Manager in the NHS, now working across Sussex in communications and public involvement. I am passionate about ensuring that the views and experiences of those who use services are central to how services are designed, planned and delivered, and to reducing the health inequalities experienced by some people and communities.
I have two grown up "children" and 2 grandchildren, and in my spare time enjoy musical theatre, gardening and studying for a Masters qualification.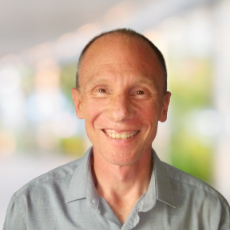 Tim Cooper
Trustee
Having worked for almost thirty years in the Pharmaceutical industry, initially qualifying as a management accountant and then moving into strategy near the end of my career, I have recently set up my own company.
As well enjoying more time with my family this gives me the opportunity to volunteer for roles such as being a Trustee for Turning Tides – a charity we have supported for many years. Kind, generous and warm hearted

A voice for homeless men & women

A place of safety, respect & trust

Ambitious homelessness is not an inevitability

Engaging, motivating and inspiring


Valuing faith, spirituality & our Christian roots
Led by clients' & communities' expertise & experience
Clients + Community
Are At The Heart
Of Our Mission
We provide a warm, safe space to listen to anyone who comes to us for help. The breadth of our services support and empower local people experiencing homelessness to become confident and find the strength and belief in themselves to create a brighter future.
1990
Where it all started
A kind & visionary group of Christians begin to support rough sleepers in Worthing.
1992
WCHP is formed
The caring deeds of a few become many & Worthing Churches Homeless Projects is formed
1993
Hostel Doors Open
Queen's Lodge converted into a hostel & opened its door to the homeless in Worthing.
1994
Future secured
Byron Road is purchased by WCHP
1999
The charity grows
Awareness of our work increases & vital partnerships grow. St Clare's Hub begins.
2005
A pathway out of addiction
The Recovery Project opens giving a lifeline to people struggling with addiction
2013-19
West Sussex charity
Our services grow to support homeless people in the North, Mid & South of West Sussex
2018
Same values, new name
We rebrand WCHP to Turning Tides – to reflect our wider work across the county
2020
Determination always
We are the largest provider of support for single homeless people in West Sussex
2020
Emergency Appeal launches
Our first ever Emergency Appeal is launched as Covid-19 rapidly accelerates homelessness
We would be very grateful if you and/or your Church would like to include Turning Tides in your prayers.
We pray through your Word:
As we adjust to living with Covid we pray patience and understanding amongst family, friends and community to manage different expectations as to what that involves
We pray for clients carrying a heavy burden of old habits and are drawn to the familiar security it brings; may they be strengthened to tackle the risks and challenges which will eventually lead to a fresh, new life.
For members of our street community who are in need, we pray they will reach out and seek support, and we in turn may be open to embrace opportunities to serve others
Thank you for our individual gifts and the chance to achieve great things by bringing our gifts together; we pray our sights be fixed not on striving for personal victory but to achieve progress for the benefit of many
For leaders and people in authority to heed the 8 traits quoted by David 1) They have integrity. 2) They don't take part in gossip. 3) They don't harm others. 4) They speak up against wrong. 5) They honour those who walk in the truth. 6) They keep their promise, even at personal cost. 7) They're not greedy to profit at the expense of others. 8) They're strong and stable
UPDATED: May 2022