The Queen's Award for Voluntary Service was presented to our charity on Wednesday 1st September 2021 by Her Majesty's Lord-Lieutenant of West Sussex, Susan Pyper at the Littlehampton Community Hub.
The award is the highest of it's kind given in the sector across the UK. The award is considered the MBE for volunteer groups, recognising the outstanding service volunteers have made to their local community.
Officially announced back in June 2020, the actual award presentation had been delayed to ensure everyone's safety. Mrs Pyper, presenting the award on behalf of the Queen, spoke passionately to the volunteers in the audience:
"You are a group of very special people. Very few actually get awarded the Queen's Award for Voluntary Service, so it is a very prestigious award. You have set the bar very high… You are a group of ordinary people doing extraordinary things and in this case, I really, really mean it."
read more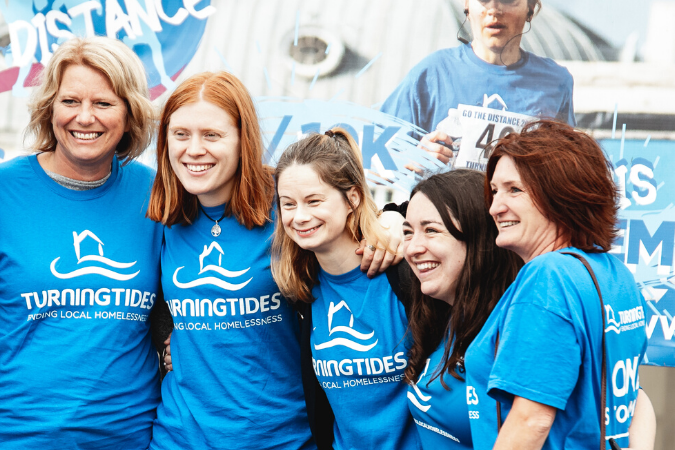 Get Involved & Make a Difference
There are so many ways you can support homeless men and women in your community. By supporting us – you are supporting those most vulnerable.
We run our own amazing events that you can come to, sponsor or share with others. We recruit volunteers and staff to support the projects we run across the county. We welcome students to join us for their professional placements. We encourage businesses to join us on or DIY corporate volunteer days and much more.
One thing we can promise you is that however you get involved – you will have made a difference.