Throughout the pandemic Turning Tides' befriending volunteers have been critical in supporting the growing number of men and women who have become homeless. We are now looking to grow the service significantly to combat the isolation that is often experienced by those having to sleep rough.
As restrictions ease, we are looking to grow our befriending service, to ensure the increasing number of clients needing our services are able to access such a vital source of support across the county. Particularly, we are looking for potential volunteer befrienders in the Horsham area.
Danielle Huet, Volunteer Coordinator at Turning Tides explains; "During the pandemic we have been providing a befriending service to combat the feelings of loneliness that our clients were increasingly experiencing, especially during lockdown. The benefits have been so significant during such a challenging time that we are launching a new befriending drive – to secure more befrienders countywide as part of our Routes to Roots programme."
read more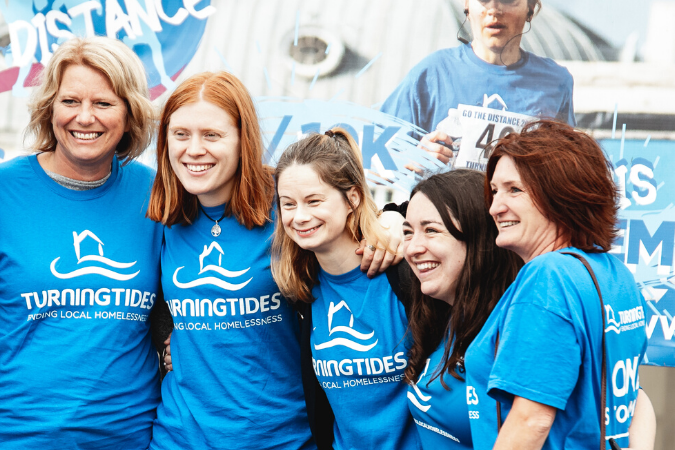 Get Involved & Make a Difference
There are so many ways you can support homeless men and women in your community. By supporting us – you are supporting those most vulnerable.
We run our own amazing events that you can come to, sponsor or share with others. We recruit volunteers and staff to support the projects we run across the county. We welcome students to join us for their professional placements. We encourage businesses to join us on or DIY corporate volunteer days and much more.
One thing we can promise you is that however you get involved – you will have made a difference.