This month sees us launch our Christmas Appeal – in response to a looming crisis in our community as homelessness escalates this winter. Covid is taking a rising number of jobs and livelihoods, leaving local men and women without a home – just as the harsh winter months and a second wave of the pandemic approach.For those living on the streets, it is hard enough to find food, and stay warm and dry. But Christmas can bring heartache too – it highlights what is missing from a person's life: family, food, safety, happiness.
At Turning Tides, we are determined that Christmas will not be cancelled. Caring is never cancelled and we want these men and women to know they are not alone. 90% of the people we support are local people – they are our neighbours – and we'd like to show them that their local community cares.
read more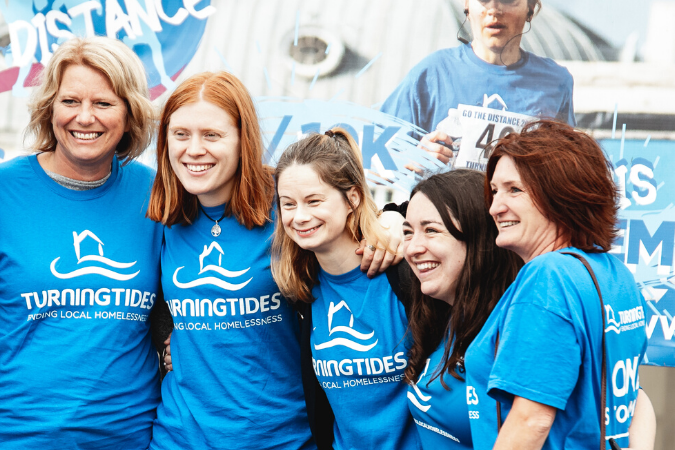 Get Involved & Make a Difference
There are so many ways you can support homeless men and women in your community. By supporting us – you are supporting those most vulnerable.
We run our own amazing events that you can come to, sponsor or share with others. We recruit volunteers and staff to support the projects we run across the county. We welcome students to join us for their professional placements. We encourage businesses to join us on or DIY corporate volunteer days and much more.
One thing we can promise you is that however you get involved – you will have made a difference.