Ten local running enthusiasts are going to put their physical fitness – and courage – to the test by taking to the sea for the first time. The brave runners have announced the ambitious plan to swim a staggering ten miles from Brighton Pier to Worthing Pier on Saturday 18th September.
The Rampion Champions are infectiously enthusiastic about their swim challenge and every week they brave the cold waters to build up their strength and stamina for September's swim. We really want them to smash their fundraising target of £3,000 and they have surpassed £2,000 already!
read more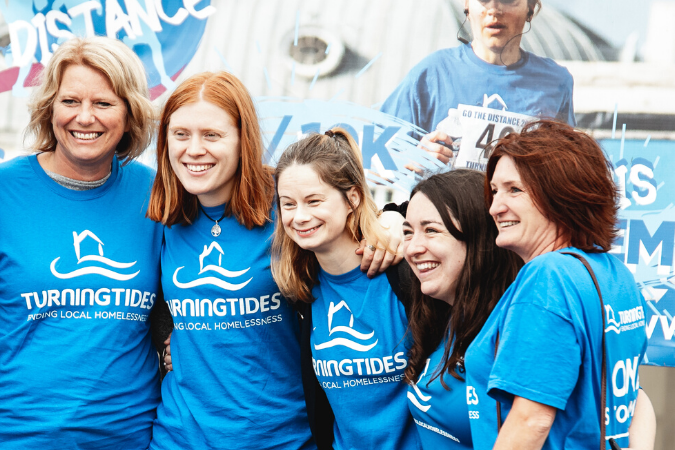 Get Involved & Make a Difference
There are so many ways you can support homeless men and women in your community. By supporting us – you are supporting those most vulnerable.
We run our own amazing events that you can come to, sponsor or share with others. We recruit volunteers and staff to support the projects we run across the county. We welcome students to join us for their professional placements. We encourage businesses to join us on or DIY corporate volunteer days and much more.
One thing we can promise you is that however you get involved – you will have made a difference.