In August 2019, after 25 years living and working in Brighton/Hove, privately renting for many years and always paying the rent on time, I found myself abruptly and unfairly evicted. My rent had tripled overnight, so suddenly I was unable to continue my tenancy. In the blink of an eye my life had completely unravelled – I was homeless.
A friend at the time invited me to stay in her home as she had a spare room. Within the first week I realised it had been a mistake to move there but I didn't know just how hard it would become and how our friendship would deteriorate. The house was always ridiculously cold; it was hard to sleep at night it was that cold. There was condensation and black mould which ruined the few belongings I did have, and there was no hot water. It wasn't at all a healthy environment. It eventually reached the point where I was unable to stay any longer – after 18 months I had to leave for my own sanity – it was a hellish place to live and because of the way my friend and her mother treated me I just felt paranoid and anxious all the time.
read more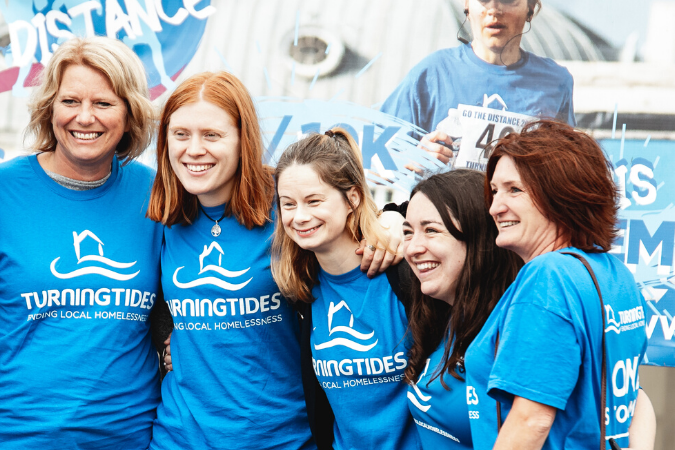 Get Involved & Make a Difference
There are so many ways you can support homeless men and women in your community. By supporting us – you are supporting those most vulnerable.
We run our own amazing events that you can come to, sponsor or share with others. We recruit volunteers and staff to support the projects we run across the county. We welcome students to join us for their professional placements. We encourage businesses to join us on or DIY corporate volunteer days and much more.
One thing we can promise you is that however you get involved – you will have made a difference.