I genuinely love every aspect of my job. I appreciate all the wonderful people I get to meet on a daily basis; volunteers, clients and colleagues. It is a very friendly place to work and I am constantly learning. I am proud to work alongside some incredible people. I am proud that we have people in our volunteer team who have supported the charity since the outset. I am proud that we have opportunities for everyone in our community to get involved, whether its 1 day a year or 1 day a week. I am thrilled that our incredible volunteers have been awarded the Queen's Award for Voluntary Service!
read more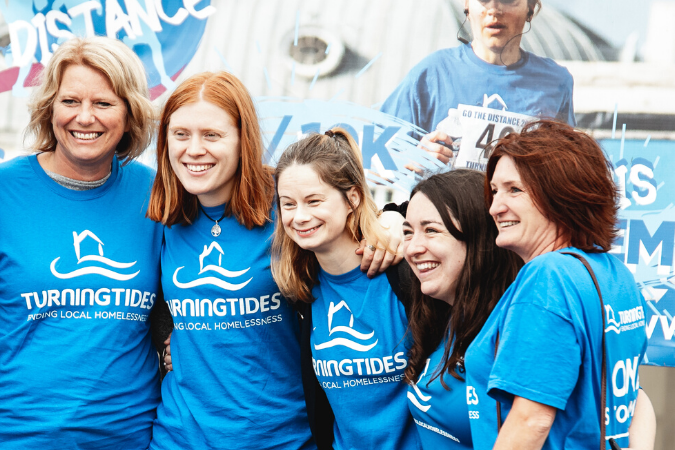 Get Involved & Make a Difference
There are so many ways you can support homeless men and women in your community. By supporting us – you are supporting those most vulnerable.
We run our own amazing events that you can come to, sponsor or share with others. We recruit volunteers and staff to support the projects we run across the county. We welcome students to join us for their professional placements. We encourage businesses to join us on or DIY corporate volunteer days and much more.
One thing we can promise you is that however you get involved – you will have made a difference.