An exhibition of evocative images taken by a group of women affected by homelessness has opened in Worthing this Spring.
The exhibition is the result of several month's partnership working from Turning Tides, Safe in Sussex and the Brighton Women's Centre. The project is part of the wider initiative to raise the profile of the challenges faced by women experiencing homelessness funded by Homeless Link.
Sharing these poignant photos and expressions with the wider public is fundamental to imparting what it has been like for women experiencing homelessness where we live. As one stark statement emphasizes, "If I'm not of any worth, why would I bother getting better?".
read more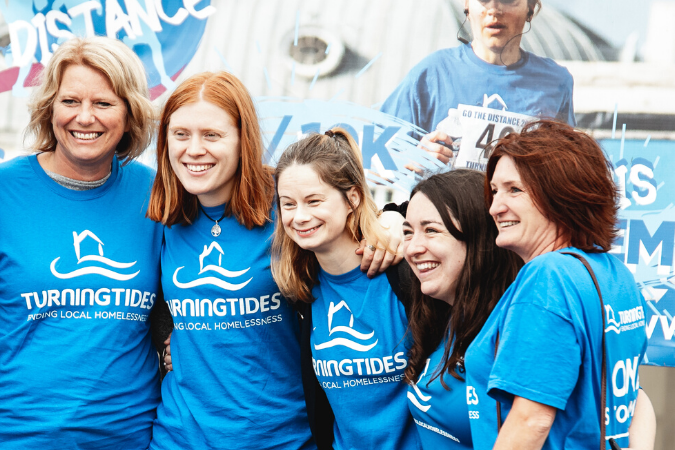 Get Involved & Make a Difference
There are so many ways to support people experiencing homelessness in your community. 
We run our own amazing events that you can come to, sponsor or share with others. We recruit volunteers and staff to support the projects we run across the county. We welcome students to join us for their professional placements. We encourage businesses to join us on our DIY corporate volunteer days and much more.
One thing we can promise you is that however you get involved – you will have made a difference.