CHRISTMAS APPEAL
It may be very different this year, but Christmas is not cancelled. Help us to bring the festive season to someone who has nowhere to call home.
A real crisis is looming in our community as we prepare to look after record numbers of homeless men and women this winter. Homelessness is set to further escalate at the very same time as the harshest months of the year, and during a second wave of the pandemic. Many are facing homelessness for the first time, as Covid takes away a rising number of jobs and livelihoods. Additionally, the ban on evicting tenants put in to place at the beginning of the pandemic has now ceased, taking away the last safety net for many between home and the street.
This situation is compounded by the stark reality that more and more people are needing our support. Our councils already report a doubling in the numbers of people presenting as homeless for the first time. For people sleeping rough, and particularly for those homeless for the first time, surviving the winter will be unimaginable.
Alongside the practicalities of how to stay warm and dry, and what to eat, Christmas also highlights the pain of what is missing from a person's life, things that many of us take for granted – family, a full stomach, safety, happiness.
Your gift could provide food, shelter, counselling and support. It could enable that critical  first step towards  changing someone's life. For some, Christmas could be the new beginning they need as they access our year round services for the first time. Your donation might open the door to a better and brighter future.
Please give whatever you can afford and help us to reach out to provide vital support to everyone who comes to us for help. Christmas is not cancelled, because caring is never cancelled. And everyone should have a place to call home. THANK YOU!
Other ways to support us
Promote our Christmas appeal to others simply by sharing this webpage 
Download and share our Christmas Appeal publication
Donate items from our wish list 
Volunteer with us to provide befriending support 
Purchase a beautiful 2021 calendar from photographer Lorraine Heaysman
Frequently Asked Questions
What will my donation contribute towards?
Your donation will not just be giving someone a Christmas meal – you'll be providing warmth, shelter, food, access to counselling and other practical support – from housing, to employment. We will do everything we can to give them some respite from the harsh realities, challenges and difficulties they face during the winter months. Your donation could provide the first steps in changing someone's life. For some, Christmas could be the new beginning they need and your donation might be the first step to help change someone's life.
What will happen at the Community Hubs at Christmas?
Inevitably, social distancing measures mean our services are being run very differently – but whatever difficulties we face, Christmas at Turning Tides will not be cancelled because caring isn't cancelled.
Our Community Hubs in Littlehampton and Worthing currently remain open, to ensure access to a hot shower, clean clothes, food and other essentials. Outreach workers will continue to scour the streets and countryside, working hard to support homeless people across the county to provide them with everything they need. And in case of full lockdown, we will escalate our outreach in all the areas we operate. In Worthing on Christmas Day, we're also planning a Christmas meal outside our Hub for those rough sleeping.
Already our Worthing Hub reports a 30% increase in visitors since July, and there is a real concern that by Christmas they could be supporting around 140 people.
What will homeless men and women receive at Christmas?
People who are rough sleeping, self-isolating, or living in our 'move on' houses will receive a take-away Christmas dinner and a Boxing Day grazing box with gifts. Those housed in Turning Tides hostels will experience a full Christmas dinner with all the trimmings.
Crucially, our frontline staff will be on hand with emotional and practical support – treating everyone with dignity and respect. Whatever a person's circumstances, we are determined to show them they are cared about.  'Festive friends' – volunteer befrienders will also be checking in on all our clients regularly across the region throughout December and especially on Christmas Day to show them that they are not alone.
Will there be night shelters?
In previous years, communal night shelters have brought people in during freezing temperatures and severe weather – but they do not allow for safe social distancing and so this presents an enormous challenge for both Turning Tides and our local churches who also open their doors at this time.
How has fundraising been impacted upon during the pandemic?
Covid 19 has brought unprecedented challenges to fundraising this year – we've had to cancel all of our usual fundraising events. On top of this all the wider community fundraising events, held in aid of the charity, have also been cancelled. This is why our Christmas Appeal is vital this year, as we face an increased number of homeless men and women needing our support.
Contact our Fundraising Officers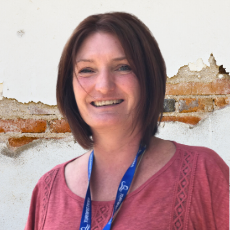 Moira Gardner
Community and Groups
My role is about building trusted relationships and partnerships with community organisations, church and faith groups, in order to gain ongoing support and build credibility in the community.
I motivate and facilitate supporters to maximise the funds they raise whilst inspiring new supporters to raise money – which includes talks, encouraging donations and working together on joint activities.
I would love to chat to you about how we can work in partnership so everybody wins – and where we build together a community that wraps around our homeless people at a time when they most need support.
Phone: 01903 680740 Ext: 270
Email: Moira.Gardner@turning-tides.org.uk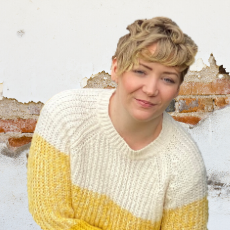 Sophie Moore
School and Youth
My role is not just about fundraising but also has a big focus on educating young people about homelessness, Turning Tides and the difficulties our clients might face. I spend a lot of time in schools delivering informative classes, that break down sterotypes and give insight into the reasons and causes of homelessness and how we can work together to help end local homelessness. I create a range of fun events all year round for students to get involved with to raise money for Turning Tides.
I want to inspire the young people I meet to take on the challenge of helping us to end local homelelessness, for them to grow and be empathetic and understanding. To remember that homeless people are all deserving, are just like anyone else and all have a story to tell.
Phone: 01903 680740 Ext: 252
Email: Sophie.Moore@turning-tides.org.uk
Abbi Last
Corporate
My role is to work with our corporate supporters to build long-lasting and mutually beneficial relationships. Whilst I am the main point of contact for all corporate supporters, my role also involves building new relationships and spreading awareness of homelessness. I truly feel that a corporate partnership should be about working together, so maintaining that regular and open communication with corporate supporters is important in my role.
To all businesses and local organisations who get involved, no matter how big or small, I would say a huge thank you! It is amazing working with so many local organisations who help us in so many different ways – from fundraising at work or company donations, to spreading the word and sharing our news and events with their followers – together we can make a difference. Going forward, I hope that I can continue having these great conversations with local business men and women, challenging stereotypes of homelessness and finding shared value in the work that we do to build fulfilling partnerships together!
Phone: 01903 680740 Ext: 262
Email: Abbi.Last@turning-tides.org.uk
Other Ways To make a difference
I never thought I would be homeless
If someone told me on my 60th birthday that I'd be homeless the following year, I'd have thought them ridiculous!
For 33 years I worked in care, mainly for elderly people with dementia, in nursing homes and post psychiatric wards. I think I've had what most people would consider to be a 'normal' life.
But then life took a cruel twist.​