When I first signed up for a befriending role, I wasn't really sure what to expect. The training is well structured and thorough, but until you get going its hard to know how the friendship will develop. My advice to anyone new would be to go with it and see what works for both people. If you are thinking of becoming a befriender, give it a go. You will get the support you need. You will make a difference to someone else's life as well as your own.
read more
I've always had a desire to support individuals who are homeless, as I feel there is a huge injustice in society when someone is deprived of receiving the fundamentals in life, like food and shelter. I read about Turning Tides and all of the great work they do to support people experiencing homelessness, and then saw their 'Festive Friends' volunteering opportunity.
read more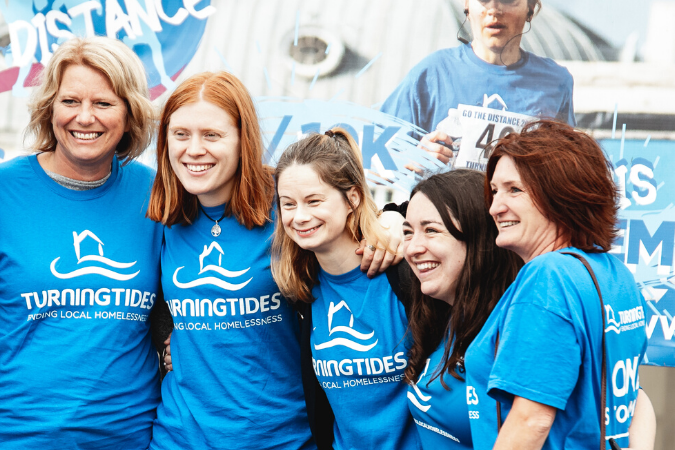 Get Involved & Make a Difference
There are so many ways you can support homeless men and women in your community. By supporting us – you are supporting those most vulnerable.
We run our own amazing events that you can come to, sponsor or share with others. We recruit volunteers and staff to support the projects we run across the county. We welcome students to join us for their professional placements. We encourage businesses to join us on or DIY corporate volunteer days and much more.
One thing we can promise you is that however you get involved – you will have made a difference.