Coproduction
Coproduction is a term used to describe an equal partnership, where those who access services are equal to those delivering them. It places clients at the centre of shaping services , acknowledging that lived experience needs to underpin everything.
At Turning Tides, we listen to and recognise the knowledge, experience and expertise of our clients. We continually strive to deliver services 'with' our clients as opposed to delivering 'to'.
We ensure there is a shared power to influence the development, operations and evaluation of our services through our client led team: Partnership and CoProduction Team (PACT).
Partnership and CoProduction meetings (PACT)
PACT is led by clients and meets monthly to discuss topics with operational and strategic staff to inform ways of working.
Alongside members of PACT, clients also:
provide talks with our Fundraising Officers to raise awareness
conduct interviews as panel members
design and deliver training for staff, trustees and volunteers
devise and run groups and activities across all our projects
review policies and procedures and their application
devise Coproduction Self-Evaluation Tool to highlight where services are on coproduction journey
volunteer throughout our services to support fundraising events, become a peer mentor etc.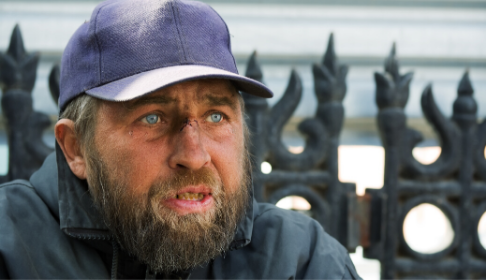 Support us to make a difference
Millions of people in England are only one pay cheque away from being homeless.
Turning Tides have provided support to thousands of local men and women in West Sussex for almost 30 years.
We provide a warm, safe space to listen to anyone who comes to us for help. Our support services empower people to find the strength and belief in themselves to create a brighter future.
Together we can make a difference and end homelessness where you live.
Why don't you work for us?
Countless times our clients have told us that without our intervention and support 'they would have died.'
If you would like to know that everyday you have made a real positive impact – then join us and work for us.
You will be welcomed to a dedicated, compassionate and supportive workforce where your strengths and skills will be valued and enhanced.