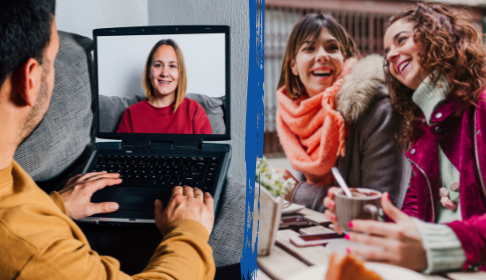 Festive Friend
Role Purpose
This volunteer role has been created to support our clients over the festive period. The idea is that as a Festive Friend you start to contact your match(s) in November culminating on a Christmas Day call to check in and wish each other a Happy Christmas. If it appropriate your well-being telephone support could continue into 2022 with potential to become a befriender.
Turning Tides' supports our clients both face to face and over the phone. Supporting people's wellbeing is an integral part of the work we do. Some clients have complex mental health issues and are supported by our specialist mental health team. Other forms of Wellbeing support come through key workers, other staff members and our wellbeing Befrienders with the focus on wellbeing and the development of self-management skills
Volunteer Qualities
To have good interpersonal skills which include an approachable manner
To have good listening skills
To be flexible and adaptable
To be patient
To be consistent, reliable, trustworthy and honest
To be able to maintain boundaries within a befriending relationship.
To have a non-judgemental attitude
To have empathy
To have an ability to deal with stressful and difficult situations in a calm manner
To have willingness to help raise self-esteem and confidence through a positive befriending relationship
To have a willingness to participate in initial and ongoing training sessions
Must be over 18 years of age
What will I be doing?
There are many areas a volunteer could be involved depending on their interests and experience. An example of some of the main duties are outlined below:
Call your friend on a weekly basis
To update Volunteero after each call with your friend – Volunteero is a Befriending mobile app – Smart phone is a desirable
Maintain supportive relationships with clients based on respect, whilst maintaining boundaries as per Turning Tides Policy
To work on a 1:1 basis
Provide a listening ear and signpost as necessary
To communicate with the team leaders and raise any concerns immediately
To respect your friend's right to confidentiality
What training will I receive?
Turning Tides offers volunteers training so your time volunteering is the best it can be, is as safe as possible, and of course adds value to your experience and to Turning Tides.
Every volunteer regardless of role will have their initial induction. During this induction you be taken through a PowerPoint presentation and be issued with 'Not Just a Volunteer' handbook. The induction will cover Professional Boundaries, Safeguarding and Equality and Diversity and be a chance for you to ask any questions.
This role requires the following additional training and we ask that you can commit to this. (The training is in a variety of formats depending on the subject – a video to watch, a document to read or an online course).
Training:
Professional Boundaries On (Website 1 hour)
Safeguarding (PowerPoint 10 minutes)
Safeguarding (Online MeLearning 1hr 30 minutes)
Loneliness and Isolation (Online MeLearning 15 minutes)
Mental Health Awareness (Online MeLearning 45 minutes)
Substance Misuse (Online MeLearning 1hr30 minutes)
Unconscious Bias (Online MeLearning 30 minutes)
Active Listening (Website 5 minutes)
Making a positive Impact (Website 10 minutes)
Communication Skills (Website 10 minutes)
Conversation Starters (Website 5 minutes)
Commitment and Timeframe
The role is a short term Telephone Befriending service. We will require volunteers to be committed to weekly calls from November with a phone call on Christmas Day.
Should you wish to develop into face 2 face Befriending then a commitment of 6 months is preferred. The Befriending service is generally open ended and would therefore have no fixed end date i.e. it would not automatically end after a certain amount of sessions. However, the support would be reviewed after a four week period to ensure that both parties were satisfied with their friendship, or at any time from the client or Befriender's request.
Sign Up Process
Application form required with 2x references, Volunteer induction, informal 1:1 discussion and an enhanced DBS if the Volunteer would like to continue with face 2 face Befriending after the Festive period
All of Turning Tides' roles require two character references. These references do not need to be employment references, however, we cannot accept references from family members.
More Information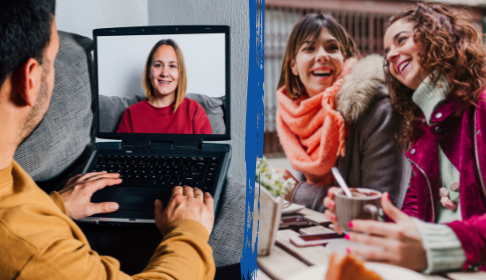 Festive Friend
Details
Location:
Home Based
Time:
1 or 2 hours, weekly or fortnightly.
Group feedback and supervision sessions
Download documents:
Related volunteering vacancies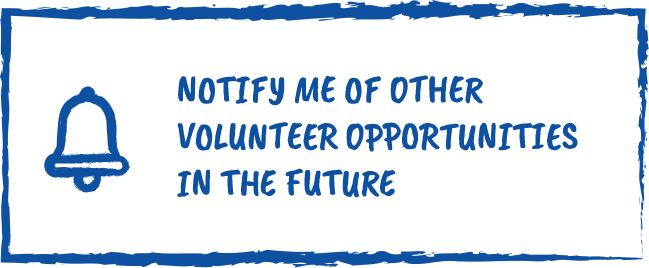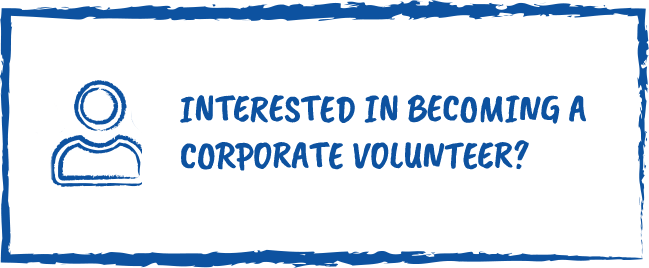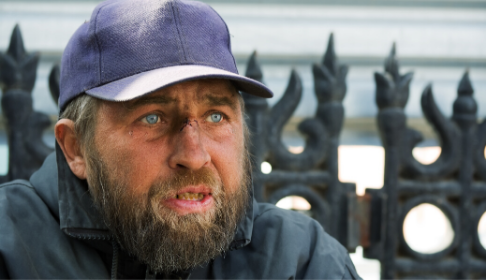 Support us to make a difference​
Millions of people in England are only one pay cheque away from being homeless.
Turning Tides have provided support to thousands of local men and women in West Sussex for almost 30 years.
We provide a warm, safe space to listen to anyone who comes to us for help. Our support services empower people to find the strength and belief in themselves to create a brighter future.
Together we can make a difference and end homelessness where you live.