Hercule Merchandise
Acclaimed Worthing (West Sussex, UK) artist 'Hercule Van Wolfwinkle' took the world by storm with his self-proclaimed "rubbish pet drawings" – which catapulted him into morning TV shows across the world from BBC to CNN! Read more
We are absolutely delighted to now bring to you – exclusive Hercule merchandise. Phil (aka Hercule) has very kindly donated all the proceeds to our charity and when you purchase an item you are also contributing to our charitable mission – ending local homelessness.
We are truly grateful to Phil for his wonderful fundraising endeavours and thankful to you for supporting him. This has of course highlighted the very real threat of homelessness, especially at this time. Now more than ever – it could really happen to anyone.
We are delighted you have come to purchase Hercule merchandise. We also invite you to subscribe to our mailing list. We can then keep you up to date about our developments, opportunities and events throughout the year. Your support can make a real difference to the lives of those in our community.
Frequently Asked Questions
How many items can I buy?
To ensure everyone has a chance to purchase items we have capped the amount you can purchase at this time.
One person can only checkout with 6 items. 
If you receive the message below when you checkout you have exceeded the number of items as stated above. Removing items from your basket (ie reducing to 6 items or below) and then checking out will remove the error message and you will be able to proceed with your purchase.
How can I pay for items?
All major credit cards are accepted on our website. If you don't have an express checkout such as PayPal you can still proceed. Complete your contact information on the payment gateway and click to continue to shipping, after that step you will be invited to add your card details.
There are three steps to the checkout process: Information >> Shipping >> Payment >> Review
You should receive an email confirming the order has been placed, if you don't receive this please check your junk folder. You will not receive a further email from us unless you have indicated you are happy to be contacted by us. 
Why are items being sent out second class only?
To keep the costs as low as possible to our charity we are only sending items second class. We are managing the ordering and supply process with a wonderful group of volunteers but Christmas is a busy time for us and them so we ask for your patience.
When I checkout it says there is a shipping issue - why is that?
You can only checkout 6 items, regardless of what they may be ie 6 calendars or 3 tea towels and 3 calendars. If you have placed more than 6 items in your basket you will receive the message below upon checkout. 
In order to proceed you will be required to reduce the items in your basket to below 6, you will then be able to proceed with your purchase. 
When will my goods arrive?
You should receive your Hercule items within two to three weeks of purchasing the order on our website. We thank you in advance for your patience. 
If, after three weeks from ordering your item/s, you have yet to receive them please email us, providing your full name and address and we can look into it for you.
Will there be more Hercule merchandise?
If we develop new merchandise, we will place a notice on our Facebook page letting all our supporters know. Hercule will also place a notice on his page too.
Is all the money going to charity?
Phil (aka Hercule) has been exceedingly supportive and generously allowed us to make merchandise with his wonderful drawings. Phil would like the proceeds of the sales to go to our charity and is not receiving any money from the sales. We cannot thank Phil enough for his generosity and his passion towards supporting our mission to end local homelessness.
The charity has incurred costs to purchase the items, so after those costs and postage are deducted the remaining proceeds go directly to the charity.
Other Ways To make a difference
I never thought I would be homeless
If someone told me on my 60th birthday that I'd be homeless the following year, I'd have thought them ridiculous!
For 33 years I worked in care, mainly for elderly people with dementia, in nursing homes and post psychiatric wards. I think I've had what most people would consider to be a 'normal' life.
But then life took a cruel twist.​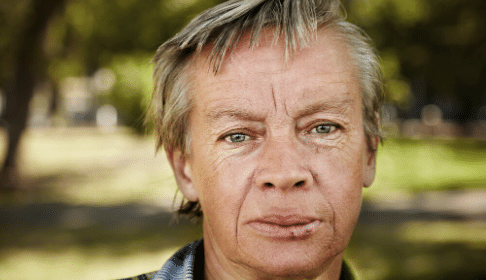 No images found!
Try some other hashtag or username